Monday night: 28th Sivan Celebration
Monday, the 28th of Sivan, marks the day the Rebbe MH"M arrived safely in America and was saved from the Nazis Yma"sh.
Big thanks to Hashem for giving us the big zchus of having the Rebbe here in United States, and giving Him the ability to influence the whole world preparing everyone for the coming of Moshiach.

Let's celebrate together! Monday night, June 18th, @ 8:45 PM at the Chabad House.
Next week: Shabbat day meal & Chassidishe Farbrengen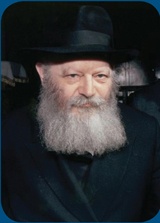 In honor of Gimmel Tamuz, Chabad of Flatbush is inviting the whole Jewish community to come with their families and participate in Shabbos day kiddush and a Chassidishe Farbrengen in the Chabad House.
A guest speaker Rabbi Dovid Kahanov, will Farbreng and strengthen our belief in the imminent revelation of the Rebbe Melech Hamoshiach. - Free of charge, Sponsored by Moshe Toledo, to celebrate his father Yosef's שי' recovery -
It's TIME to start Davening - Begin soon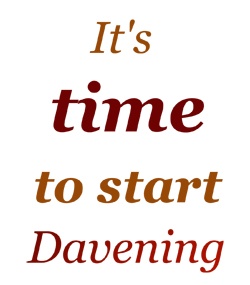 Exciting news!
New series of classes -
Begin next Monday (June 25th) @ 8:45pm
Davening is not just about "praying" to G-d, but about making a personal connection with G-d.
Don't just read from the hebrew, come and discover the secrets of Tefillah with Rabbi Yossi Paltiel.
A taste from ChabadFlatbush.org...

The spreading of the wellsprings outward has already been in a manner of "more than enough."

A Natural Mistake
The Torah portion of Shlach relates how the men sent to spy out Eretz Yisrael returned and reported that the country was unconquerable. The Jewish...
Read more
Shabbat: Pirkei Avot program
With Mrs. Miryam Swerdlov

For: Women | Time: 5:30pm
Location: By Mrs. Miriam Gottlieb at 1327 East 31st St.
(between Avenues M and O)

For more information contact:
Mrs. Susan Naim -718-382-6804 | susy7700@gmail.com

Monday : 28th Sivan celecration
- see details above -

For: Men & Women | Time: 8:45pm
Location: Chabad House, 1923 Ocean Ave.
(Bet. Avenues N & O)

For more information contact:
Chabad of Flatbush-718-252-9770 | info@ChabadFlatbush.org

Tuesday:Moshiach Class with Rabbi Z. Liberov

For: Men | Time: 8:00pm - 9:00pm
Location: Chabad House, 1923 Ocean Ave.
(Bet. Ave N &O)

For more information contact:
Chabad of Flatbush-718-252-9770 | info@ChabadFlatbush.org

Women's circle with Mrs. Rachel Chitrik

- There is no Shiur this week -

For more information contact:
Mrs. Susan Naim - 718-382-6804 | susy7700@gmail.com