MPARADE
M-oore M-itzvot bring M-oshiach
A smashing success to M-Parade, Chabad of Flatbush's innovative Lag B'Omer parade with the help of the very special students in 770 we managed to organized a different kind of Lag Baomer parade, to bring the message of Moshiach & the redemption to all Jewish children in Flatbush, regardless of the level of their religious observance.
At 4:00pm, the parade began with the children marching from the Chabad House on Ocean Ave onto Kings Highway, with thousands of onlookers watching the interesting procession.The children were holding beautiful posters describing various different Mitzvot, mainly from the Rebbe's 10 Mitzvah campain
The parade was led by a music truck, and smart cars bearing the letters spelling the word "M PARADE". followed by the Mitzvah Tank. Upon arriving in the center of Kings Highway, the children assembled for a Rally, and they heard the Lag B'Omer story, and a Dvar Torah, which was followed by a raffle, and a fire show, and obviously the 12 special Pesukim followed by "Yechi"
The parade continued travelling around the Flatbush-Midwood neighborhood, spreading the joy of Judaism and the message of redemption.
Pictures gallery By Photography By Levi Corp.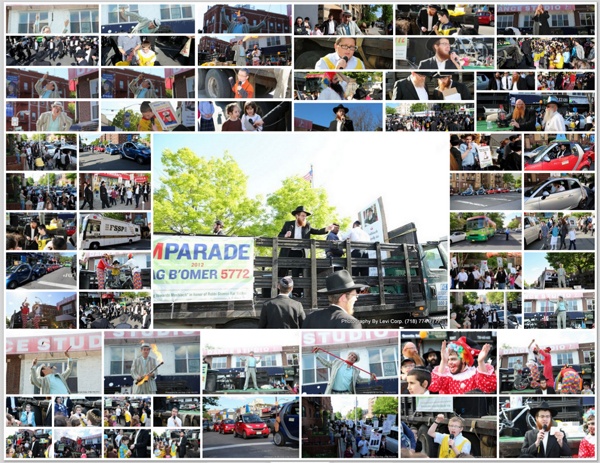 4 ways to support us: (thank you!)

Credit Card:
Visa, Master Card, AmEx, Discover
Click Here

PayPal:
Click Here

By Mail:
Chabad of Flatbush
1923 Ocean Ave.
Brooklyn, NY 11230

By Phone:
718-252-9770